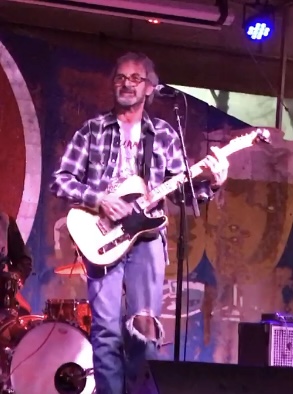 "He's a trip musically. He can sail effortlessly from a bluesy, southern rhythm and blues to a male version of Billie Holliday to a hot rod rocker of a tune. He hasn't gotten sufficient attention in a contemporary scene rich in music and musicians. But, believe me, he's worth the journey."
- No Depression
"Rymes' work sets country music in the wider context of standards and timeless pop music, while still bringing that wry and penetrating wit of post-outlaw country songwriting."
- San Antonio Current
Strange times and scrapped tour plans gave singer-songwriter Jeff Rymes and many other musicians reason to retreat over the past few years. "Luckily," says Rymes "I stumbled into a situation that ended up being very productive and satisfying for me." As a member of what AllMusic describes as "one of California's most influential bands" from "the roots music explosion that took place in Southern California during the '80s" in The Lonesome Strangers, Rymes' settled in Portland, Oregon after an extended hiatus. There he met Adam Selzer, former proprietor of the recording studio Type Foundry (M. Ward, Peter Buck, Decemberists) who happened to live next door. Now operating "a killer little studio in his backyard," Rymes teamed up with Selzer during the newfound downtime to make his new album So Long, Prettyface. "Adam produced the songs with me, mixed them, mastered them, played bass on a few, played other stuff, and is a huge part of the sound quality and vibe of the album," says Rymes. "It was done in short sessions spread out over at least a year."
The cozier studio environment highlights Rymes' comfort in sonically stretching across the realm of roots music - dabbling in folk, rock and roll, and touches of the blues. All these sounds combine to form a captivating capsule of creativity from an inspired musician making the most out of a trying time. "Working with Jeff is like stepping back in time - the inherent analog vibe along with classic storytelling allows the listener to question where the songs are coming from," says Selzer. "They reside in a familiar place while offering a unique sound that is undeniably Jeff Rymes."
Album opener "A Cowboy's Life" is sparse and spooky. Accentuated by haunting fiddle and percussive splashes, Rymes' voice personifies the life of the drifting kind over trotting guitar. On the following track, the rocking "Oh Yeah, All Right" immediately adds a "fragment of energy" to shake things up and kick off the dust.
Bluesy and mellow, "alittlebitofrain" was born as an instrumental but became more meditative with the addition of Rymes' chant-like refrain and verses. A phone recording of a rainstorm brings the song to a calming conclusion.
Dubbed as "the love song," "'Til the End of Time" features a reverb-laden guitar riff, big chorus and dreamy doo-wop styling. "Giddyup Go" is a country shuffle that plays fairly straight until "Dr. John shows up with mushrooms." Observational folk-rocker "Everybody's Doin' Fine" is free flowing and fluid. "You can make up your own verses to this," suggests Rymes.
The chord progression and words "come on baby, come on over" on "Arcadia" were gifted to Rymes by a friend. "It seemed like the essence of rock and roll to me," says Rymes. "I had to try to take it to the house." The album's title track originated across multiple dreams, where Rymes channeled his dreaming self in the studio to capture the music he had been hearing. Ocean sounds, pedal steel and slowly strummed acoustic guitar provide a surreal soundscape on the intro. Organ swells and steady bass and drums take flight from there as this song sails through something cosmic.
Closing with the most "country" number, "The Travelers' Song" is dobro heavy and serves as the perfect bookend to opener "A Cowboy's Life."
So Long, Prettyface features contributions both in the studio and remotely from Steve Mugalion on drums, David Raven and longtime collaborator Taras Prodaniuk also assisting as rhythm section, and guitarist Jackson Bramhall, bassist Luke Ydstie, and drummer Rachel Blumberg. Additional recording was done at BOCCE in Vancouver, Washington.
So Long, Prettyface
Out December 2, 2022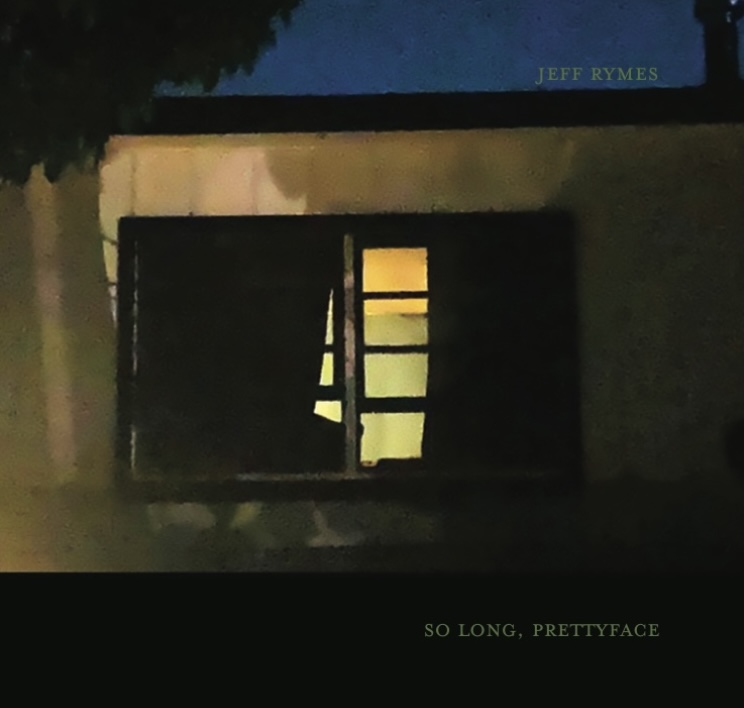 1. A Cowboy's Life
"You can find trouble if you know where to look"
2. Oh Yeah
"That little light is gonna shine tonight"
3. alittlebitofrain
"Is there someone you'd like to know?"
4. Crying All the Time
"Gray skies, old clothes
Sad smiles, lost souls"
5. 'Til the End of Time
"If you don't show me the way
I won't have no place to go"
6. Giddyup Go
"They say the neon lights are bright
They say they shine all through the night"
7. Everybody's Doin' Fine
"Everybody's livin' by the side of the road"
8. Arcadia
"I been workin' all summer long"
9. So Long, Prettyface
"Ain't that the way it goes?"
10. Lily of the Valley
"She goes traveling with the gypsy
In a brightly-colored caravan"
11. River of Tears
"Lying on your bed, staring into space"
12. The Traveler's Song
"The sky is dark, the road is long
The night wind moans a mournful song"